NORCECA: Grand Cayman 2013
We are back to the beach! The NORCECA beach volleyball tour starts off its 2013 campaign today down in The Cayman Islands. We'll be brining you the results as we get them and the live stream links for the championship matches this weekend.
Canadian Men's Teams in Cayman
Redmann-Zbyszewski
Canadian Women's Teams in Cayman
Broder-Valjas
Men's Brackets
Live Stream
The live stream for this event has finished.
Location
Update
on 2013-03-25 15:33 by Cameron Kerr
Pool Play Results
Saxton/Schalk took down the former Puerto Rican indoor players 21-15, 21-15 this morning.
Redmann/Matty Z lost 14-21, 20-22 to Puerto Rico 1.
Broder-Valjas defeats Mexico (21-13, 21-16)
Bansley-Maloney defeat Costa Rica (19-21, 21-15, 17-15)
Broder-Valjas defeat Barbados 2-0 (21-17, 21-8)
Bansley-Maloney defeat Guatemala 2-1 (21-16, 18-21, 15-12)
Saxton-Schalk defeat CAY1 2-0 (21-9, 21-11)
Broder-Valjas playing Mexico in Grand Cayman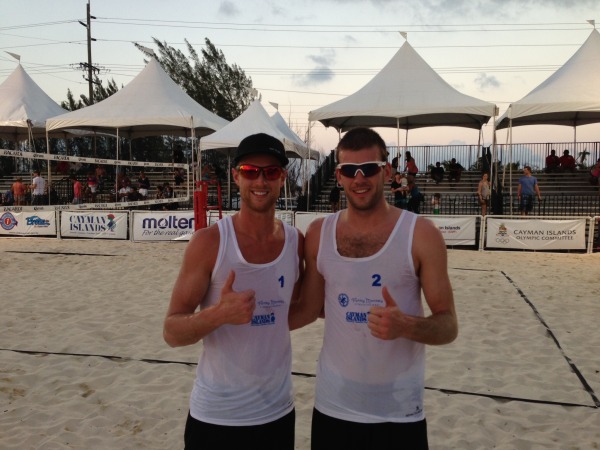 Big congrats to Broder-Valjas for bringing home the gold medal and Schalk-Saxton for getting the bronze.